Articles tagged with: roadtrip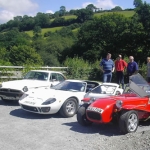 With a warm sun making a habit of hanging in blue skies it's a great time to wheel out the classics for two great annual Gwendraeth valley motor club events, The Gwendraeth Tour and The Classic Motor Show. Taking place on consecutive weekends, firstly the tour taking in much of the Gwendraeth & Towy valley's most spectacular drivers roads with the show giving all an opportunity to share the exploits a week later.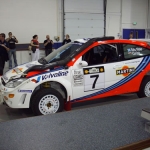 Roatrip roundup from John Thomas about the jaunt to Scotland embarked upon by a number of club members to the special running of the Colin McRrae Stages 2008.